Just down the coast from Jacksonville, St. Augustine is a town rich in history set along beautiful sunlit beaches. Founded in 1565 by Spanish explorers, St. Augustine is the oldest city in the United States and is known as "The Ancient City." Today, tourists stroll the cobblestone streets of the historic district shopping, eating in the cafes and relaxing in the restaurants and bars just minutes from the beach and scenery.
If you're looking for the best place to stay in St. Augustine, consider something different from the standard hotel accommodations a few streets away from the beach. Beachfront accommodations at one of the many St. Augustine resorts will provide a vacation of a lifetime, especially if you choose to stay in one of the many bed & breakfasts.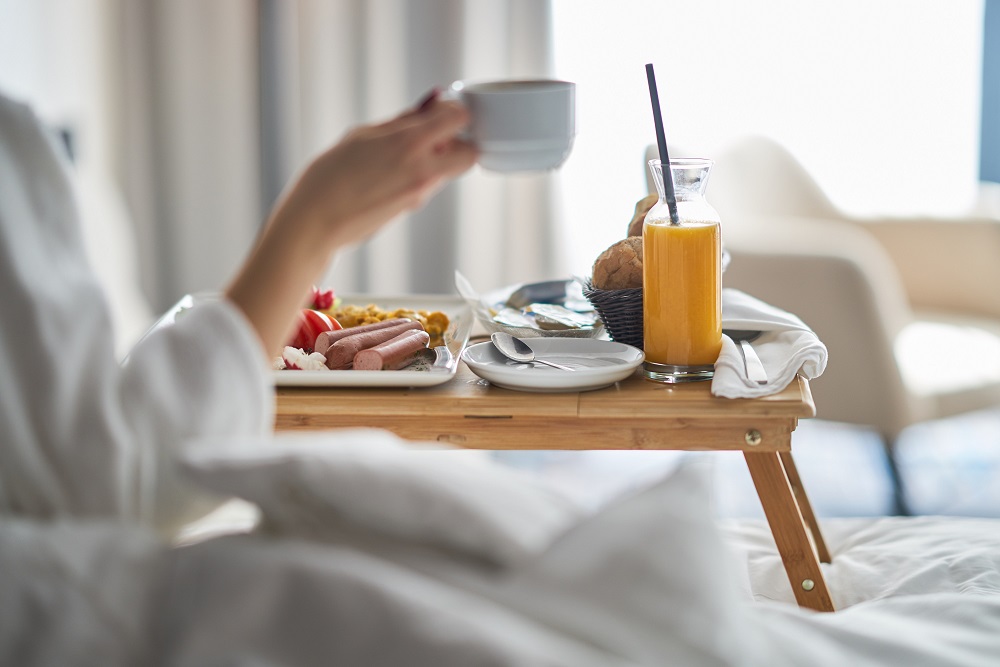 A Bed-and-Breakfast Resort
In St. Augustine, there are bed-and-breakfasts that are part of beachfront resorts. These offer all the charm of a B&B but also give guests access to the amenities at the resort. If you've ever stayed at a bed-and-breakfast, you know it's a different experience than staying at a hotel. B&Bs tend to have a more relaxing atmosphere than a busy hotel with lots of guests coming and going. It gives you your own unique lodging experience, and the hospitality and service is unlike anything you will experience at a hotel. You can choose to participate in group dinners and cocktail hours where you can mingle and get acquainted with the other guests.
A Few Things to Consider
A beachfront bed-and-breakfast combines a homey, relaxing atmosphere with beach views and quick access to white sands and rolling waves. Here are few things to consider when planning your next beach town vacation to determine if a beachfront bed-and-breakfast in St. Augustine is right for you.
#1 – Price vs. comfort ratio. When planning a vacation, some people limit themselves by staying at the less expensive hotels. But when it comes to vacations, spending a little more will give you access to more. If you're going to the expense of going on a vacation, make it the most enjoyable experience possible. Your goal should be to maximize the experience. For example, you could stay at a B&B with immediate access to the beach and other resort amenities. In a short walk you're there soaking up the sun. Or you could stay in a cheaper hotel, but then need to drive to the beach, find and pay for parking, and walk to the beach through the town carrying your beach gear. Sometimes spending a little more for an enjoyable experience is money well spent.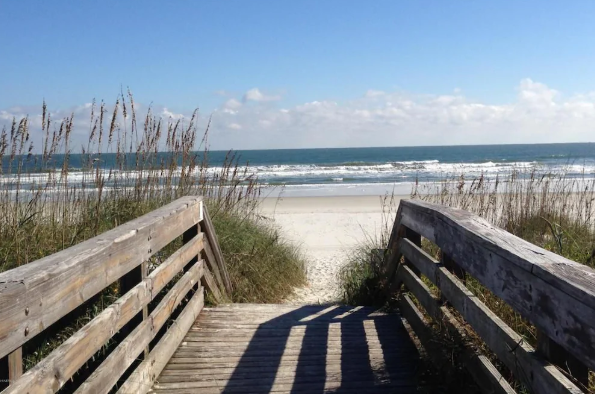 #2 – Location. Staying at a resort that's in the heart of the downtown area can be a great advantage. The resort can be a self-contained vacation loaded with restaurants, beach access, shopping, spas, and even golf. If you don't plan to venture out too far, you don't need a rental car. This way you can avoid that expense and the expense and hassle of parking and not have to worry about having cash on hand to pay the valet every time you drop off the car or pick it up.
#3 – Guest reviews. Guest reviews can provide valuable information. They can provide insights into the best things about the property. For example, some guests may call out the amazing breakfast at the B&B or how beautiful the sun is as it rises over the Atlantic Ocean. These reviews may highlight some deals as well or special services you can ask for.
To learn more about what to look for in your beach resort vacation, call Beachfront Bed & Breakfast at 904-461-8727.